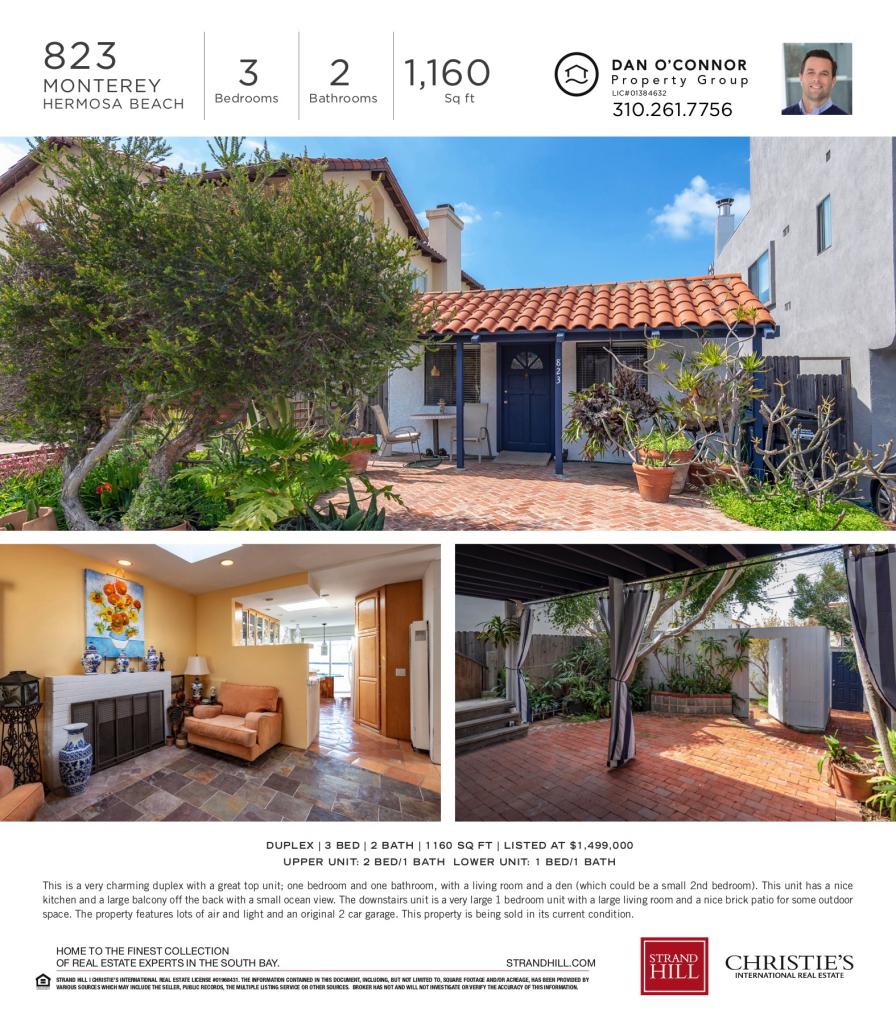 My listing: 823 Monterey, Hermosa Beach
This was a screaming great deal! The asking price was $1,499,000 and it sold in 3 days with multiple offers over the asking price.
This is a charming beach duplex on a 2,500 sq ft lot, street to alley. The specific thing about this property that made it unlike most other lots in the neighborhood was that the lot was not big enough for multiple units. This kept the price down, but did not keep it from selling quickly.